Jewellery has always been an essential part of our lives. It symbolises elegance, beauty, and personal style. When it comes to exquisite gemstone jewellery designs, one name that always serves the best and comes up with the best design is Hazoorilal. With a rich heritage of craftsmanship and a passion for creating timeless pieces, Hazoorilal offers a stunning collection of gemstone jewellery that is perfect for everyday occasions. From weddings and parties to formal events and everyday wear, Hazoorilal has something to suit every taste and celebrates every moment. In this blog, we will explore the captivating world of Hazoorilal gemstone jewellery designs and discover how they can elevate your style on any occasion.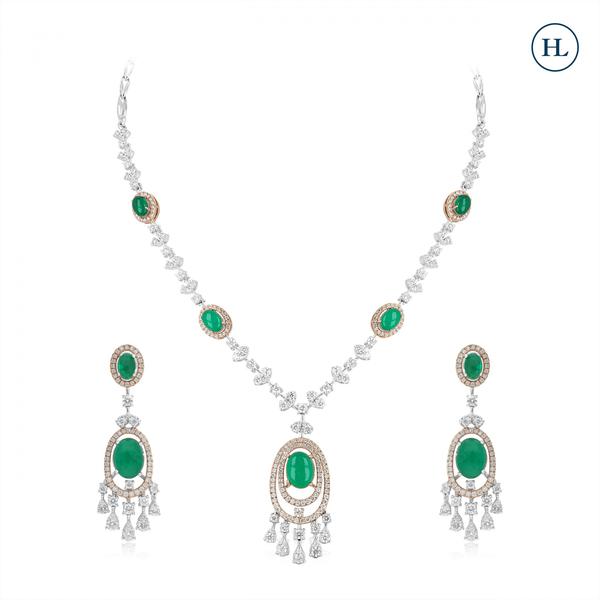 The Artistry of Hazoorilal Gemstone Jewellery
Hazoorilal's jewellery designs have exceptional artistry and outstanding craftsmanship. Each piece is meticulously crafted with precision and attention to detail to make every piece of jewellery extraordinary, ensuring that every gemstone is set flawlessly. From vibrant rubies and captivating emeralds to exquisite diamonds and dazzling pearls, Hazoorilal gemstone jewellery design reflects the highest standard of quality and beauty.
Wedding Bliss: Hazoorilal's Bridal Gemstone Jewellery
Your wedding day is one of the most special occasions of your life. And Hazoorilal Gemstone Jewellers in Delhi understands the significance of this moment. Their bridal gemstone jewellery collection has exquisite designs that blend traditional aesthetics with contemporary style. Whether it's a regal necklace adorned with precious gemstones or a beautiful pair of earrings that spark every moment, Hazoorilal's bridal jewellery is crafted to make you feel like royalty on your big day.
Custom Creations: Hazoorilal's Personalized Gemstone Jewellery
Hazoorilal gemstone jewellers in Delhi create jewellery that should be as unique as the person who is wearing it. That's why they offer personalised gemstone jewellery services, to make you enhance your exceptional piece that reflects your individuality. Hazoorilal skilled artisans will work closely with you to bring your vision to life from choosing the gemstones to conclude on the designing and setting. You can buy gemstones online, but with a personalised piece from Hazoorilal, you can create your unique style that will be treasured for generations.
If you are looking for the best gemstone jewellery in Delhi, then Hazoorilal Jewellers is the best choice to make your jewellery more stylish and beautiful. Their ultimate standards of high-end gemstone jewellery are offered from their shop in Delhi. By going to Hazoorilal Jewellers by Sandeep Narang, you can explore different designs, and select your favourite jewellery.